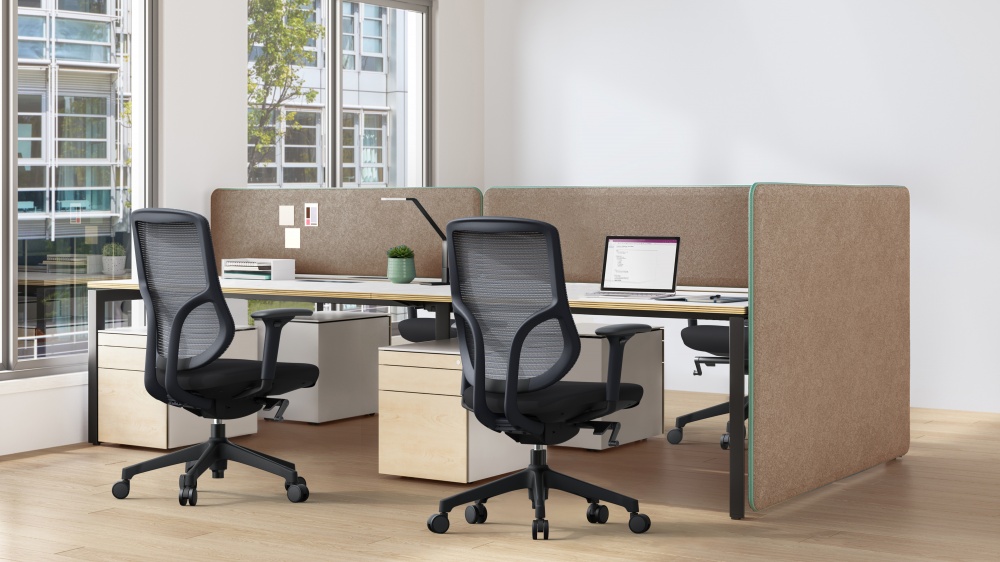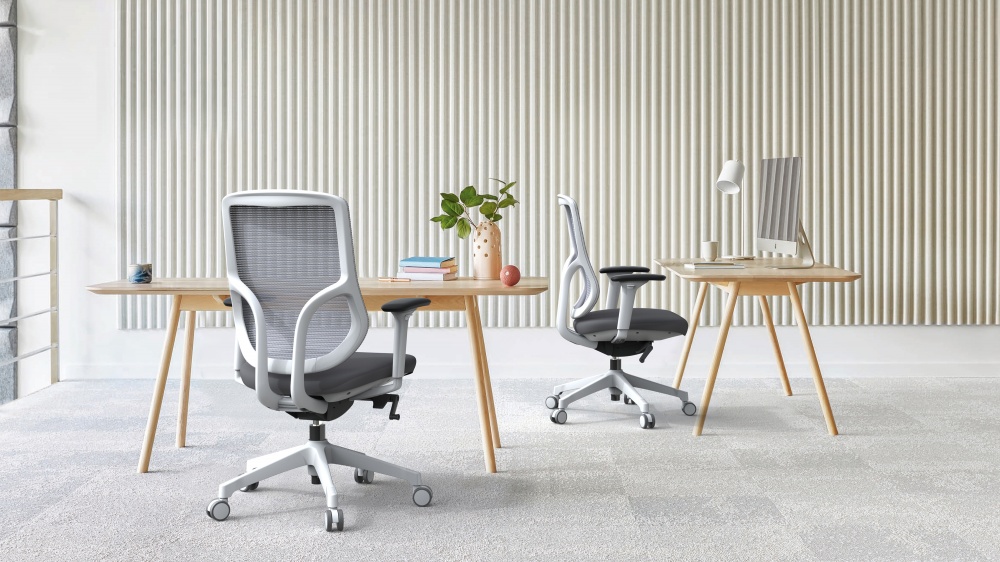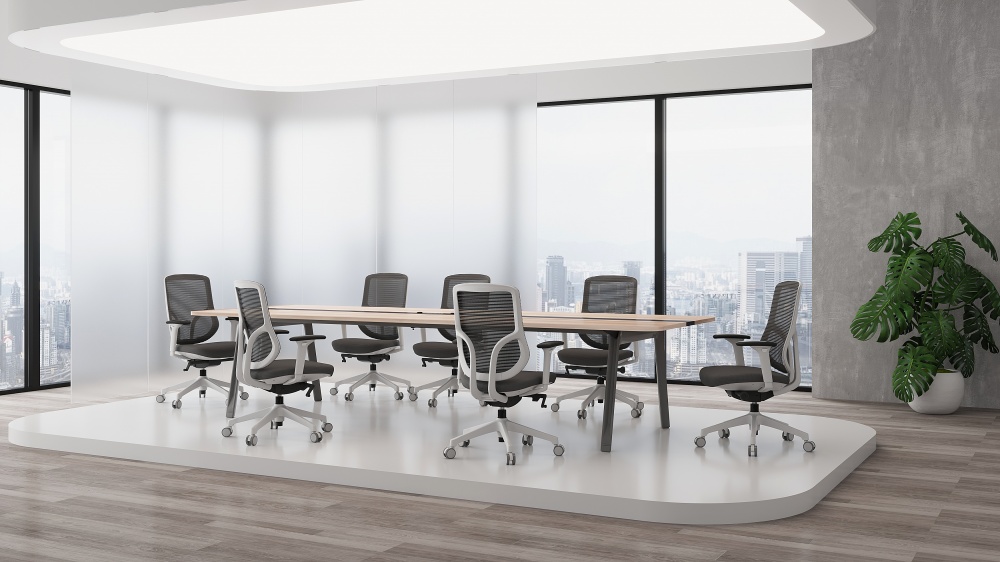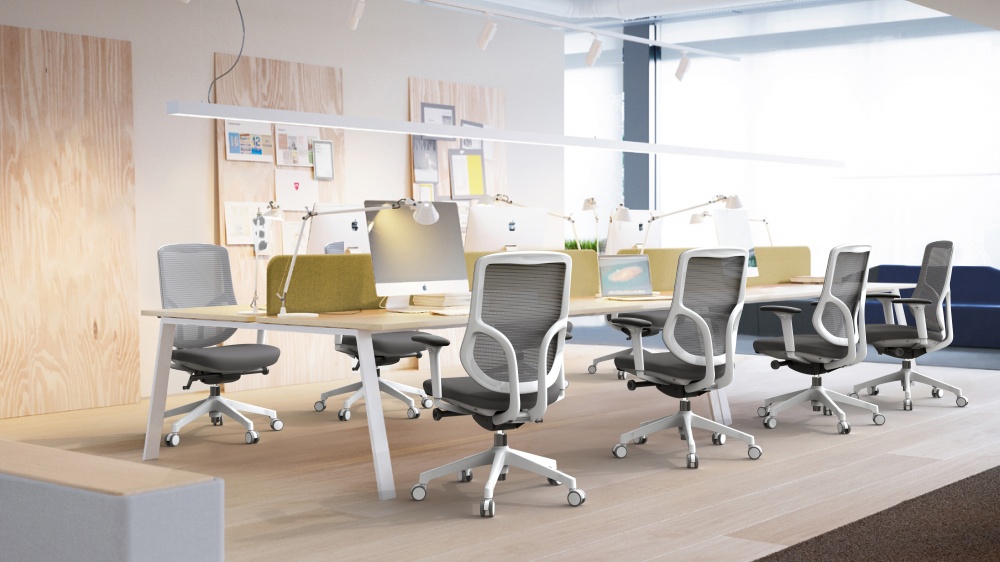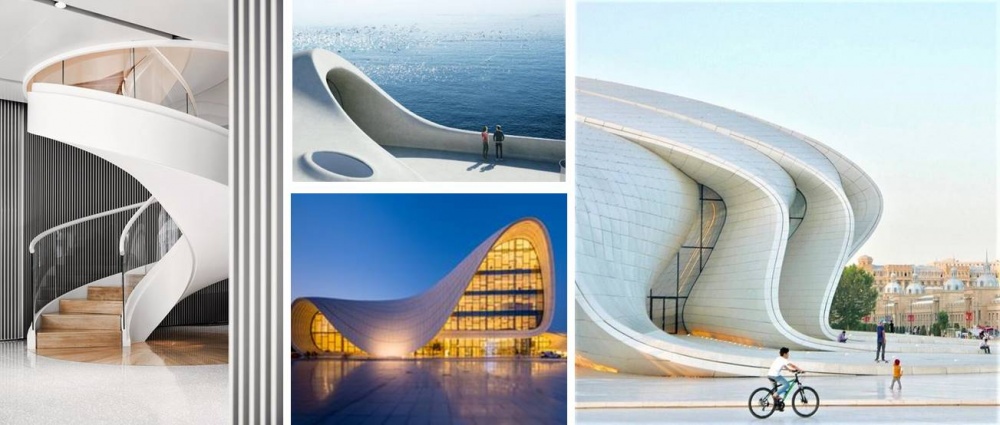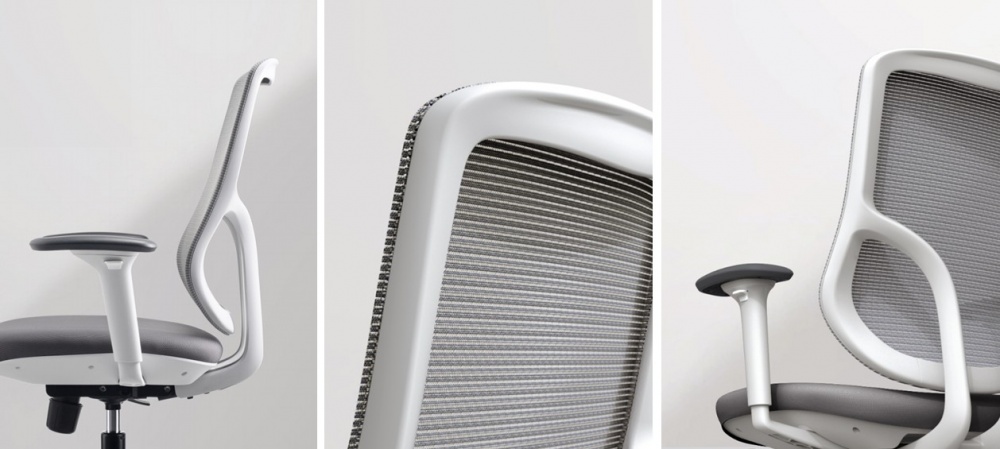 Fit in various spaces
CHIC's offers 2 color options for backrest frames and 3 color options for mesh which makes CHIC integrated in any space easily . Whether it`s for office, conference room or home, CHIC's exquisite and elegant design with simple style could create a free and relaxing atmosphere for you.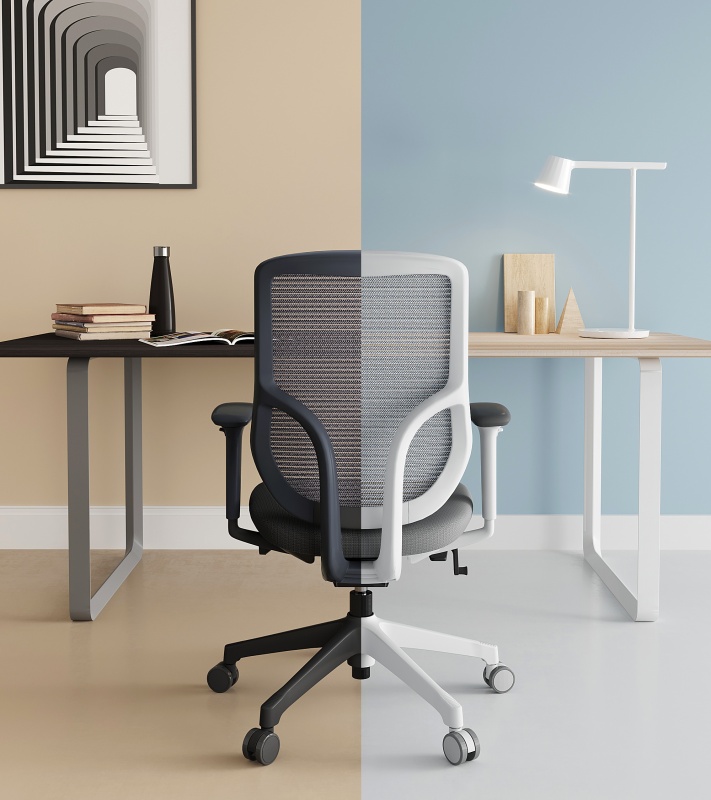 Healthy sitting, stable support
CHIC obtains excellent ergonomic performance and high durability. The backrest naturally fits the three ergonomic areas-the sacrum, thoracic spine and scapula with adaption to the body micro-motion. When you sit down, you weight is distributed evenly on the chair which can reduce your stress and encourage you to exercise which are the keys to maintain healthy blood circulation and concentration.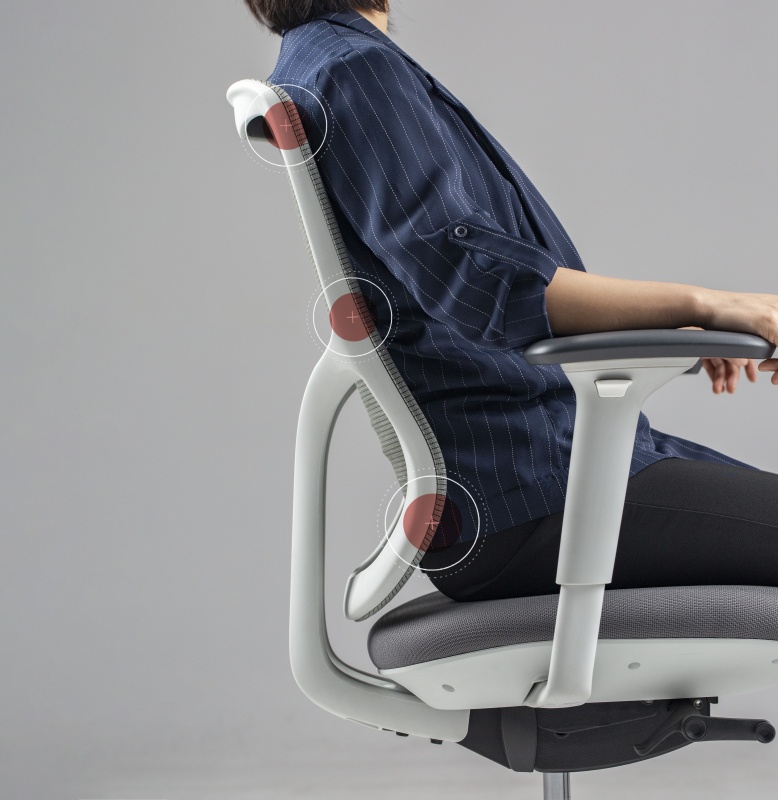 Comfortable support
The armrests are important element of the chair. CHIC adopts an aerodynamic structure with a simple and stylish appearance. It has a soft PU cover, which can be adjusted up and down, forward and backward, and left and right which can easily provide perfect support for your arms.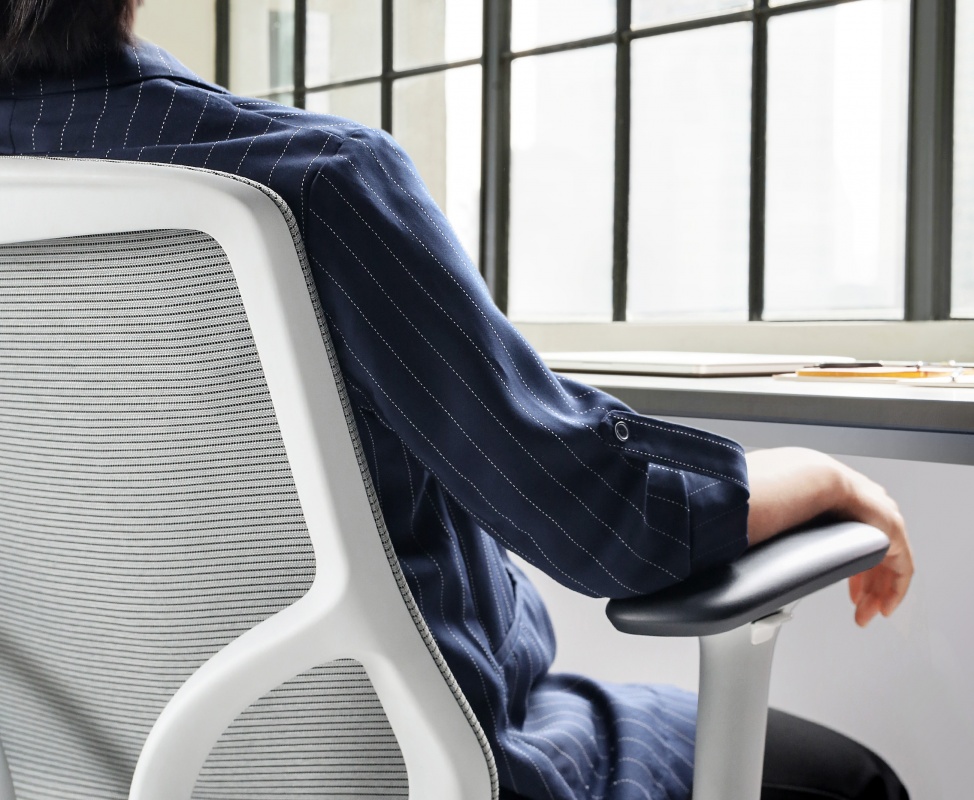 Easy to Adjust
The newly developed mechanism can achieve 4 locking positions to meet the needs of different tilting. You only need to turn the knob next to the seat (in any direction) to easily switch between work and rest mode.( Can choose Simple mechanism,21° back tilting at the original position)