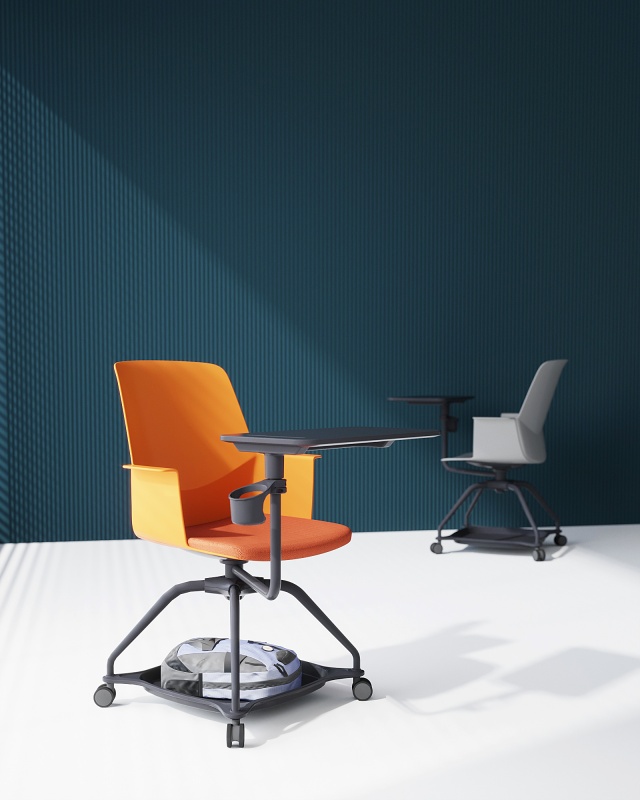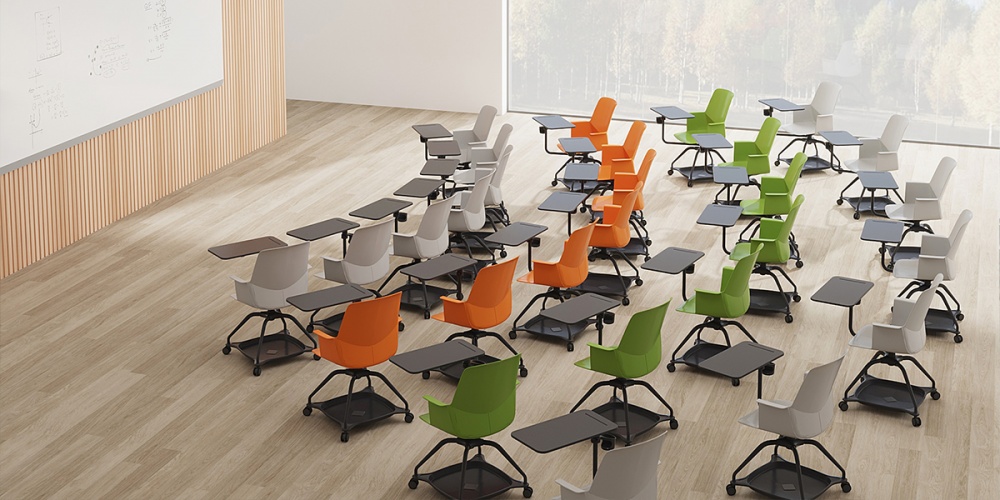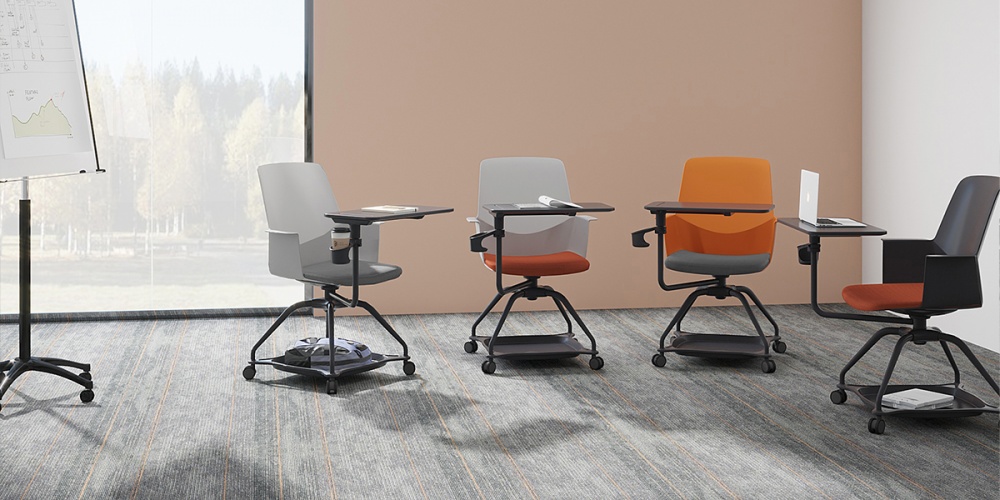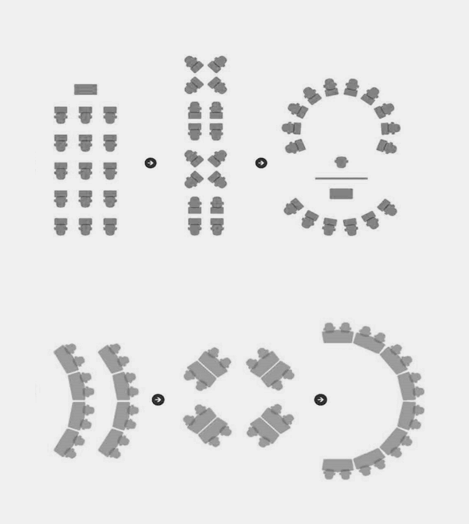 Multiple learning modes
The Spring Chair is flexible and mobile that could be arranged wherever needed to create a diversified interactive place that integrates classroom teaching, exchanges and seminars, group learning, etc. This highly mobile seating is not only suitable for individual learning, but also suitable for group sharing.
Suitable for both hands
Spring Chair has a large writing tablet that has enough space for documents and electronic equipment, and it can be adjusted by 360° to adapt various body types while meeting the needs of both left and right hands. The pen tray could stabilize pen and the independent cup holder leaves the writing board more space.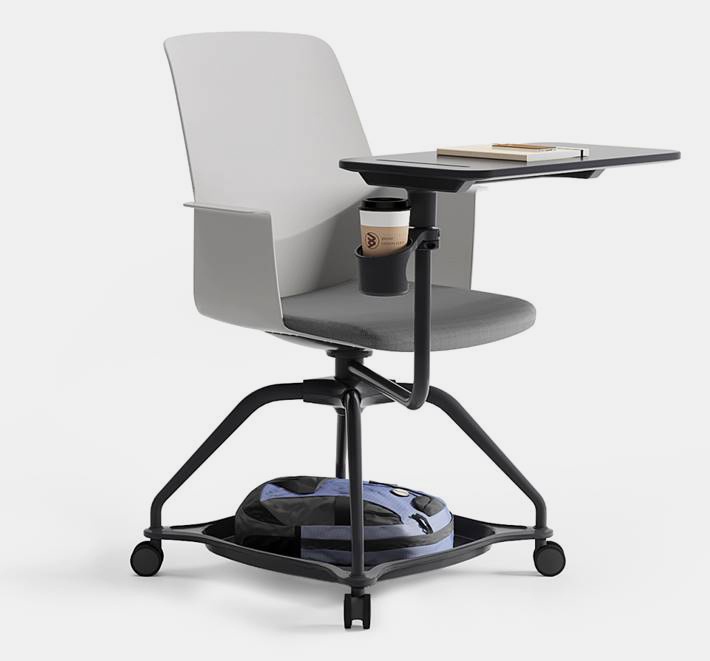 Safe storage
The base of Spring Chair provides a unique storage solution for students' backpacks and other items. This makes the teaching mode convenient and fast when it needs to be transformed. It also allows personal belongings to be stored safely and easily accessible.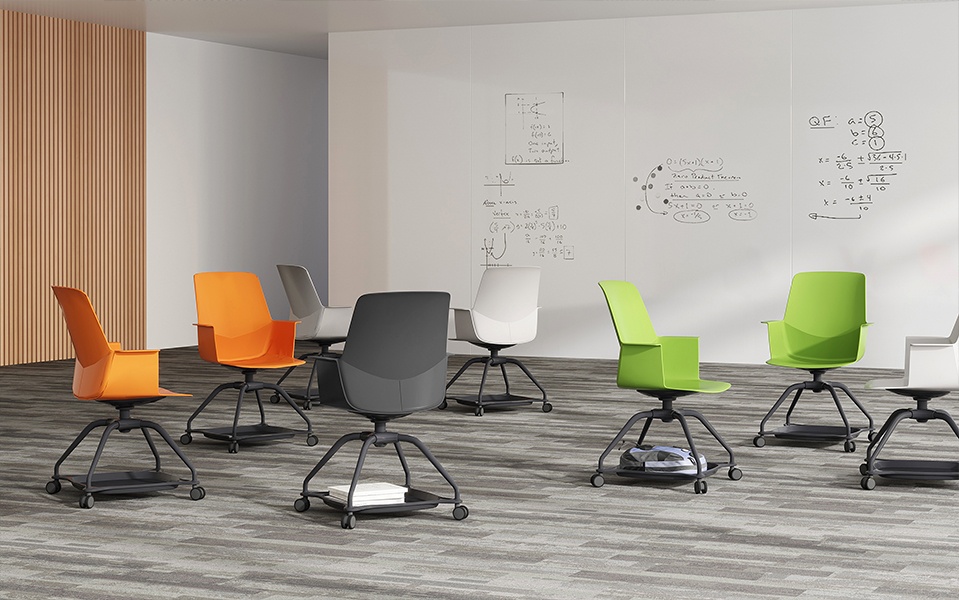 Multiple colors
The stylish, simple and sturdy Spring Chair provides modern visual beauty and unparalleled durability. Four seat shell colors and two cushion colors are available for you to mix freely to fitvarious environments.