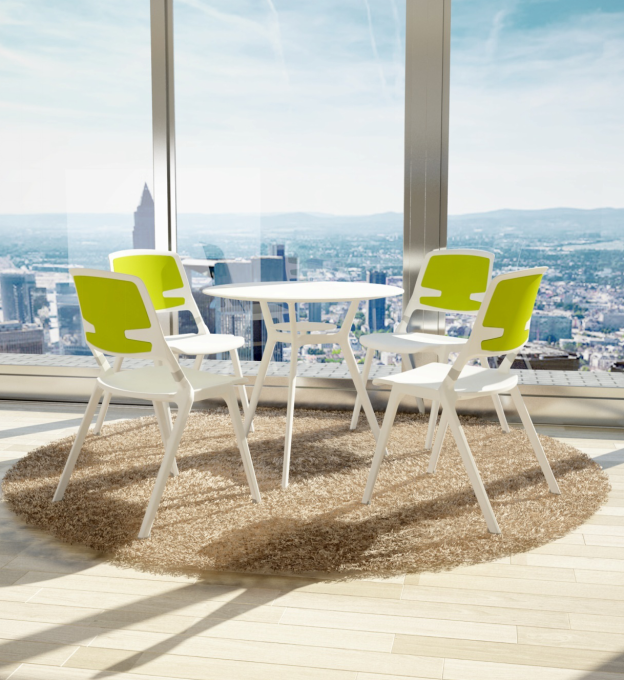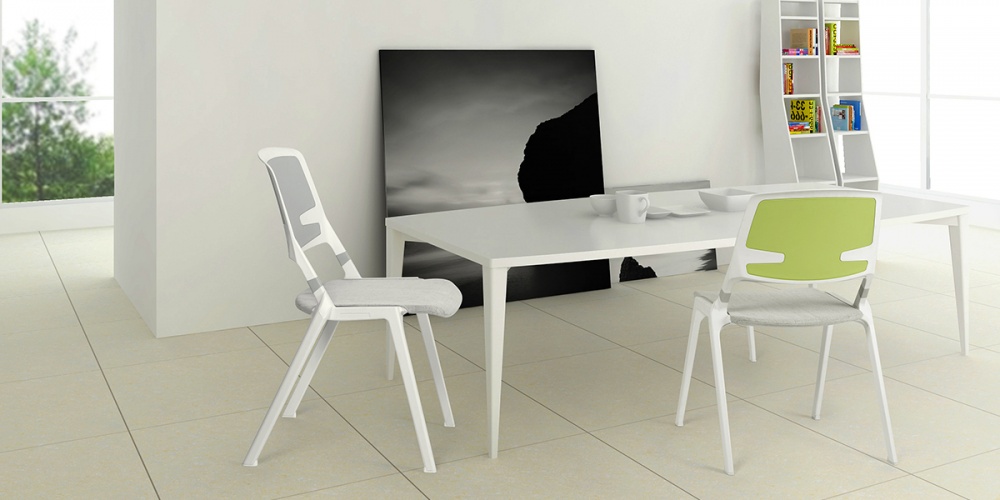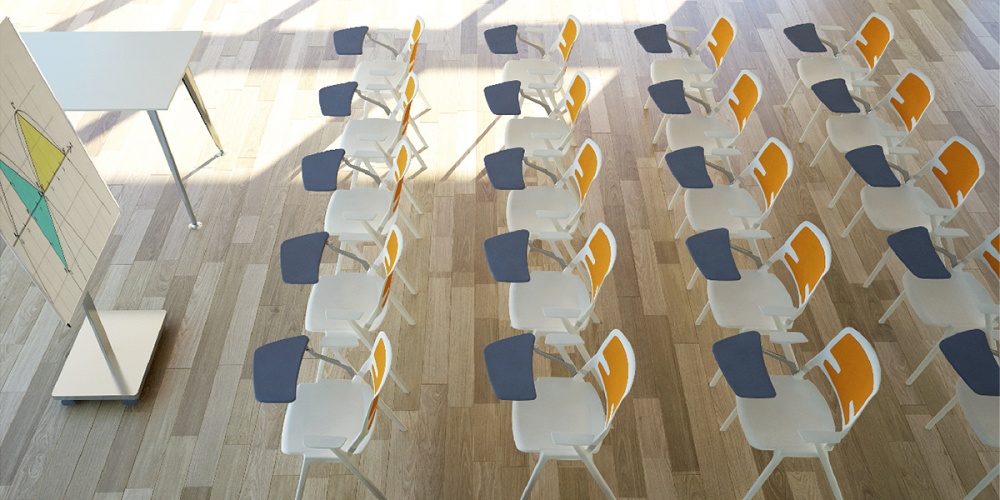 Designer Introduction
Adriano Baldanzi and Alessandro Novelli
born and bred in Tuscany where is so rich in culture, art and beautiful natural environments, is a source of constant inspiration and their international experiences offer continuous professional enrichment. After graduating in Industrial Design in Florence, they embarked on a design adventure that has led them to be considered amongst the best Italian designers in the seating and office furniture sector, and not only. In fact, 30 years of experience have enabled them to develop a great design culture and a thorough understanding of the technology available and the real demands of the different markets.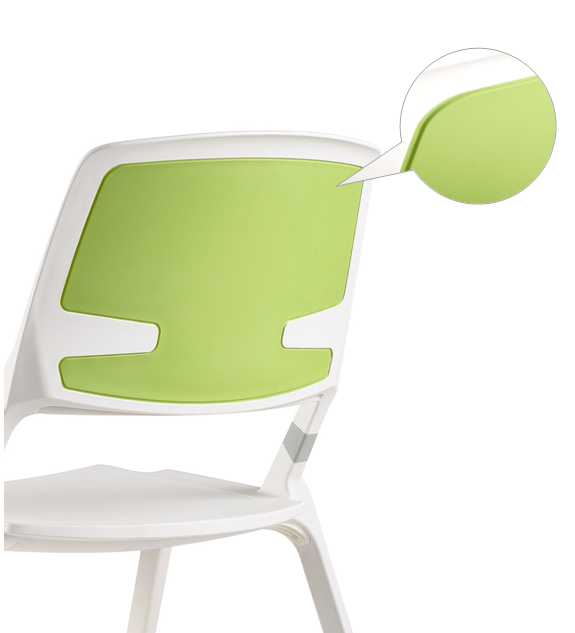 Secondary Plastic Injection Molding
for the back frame and inner plate.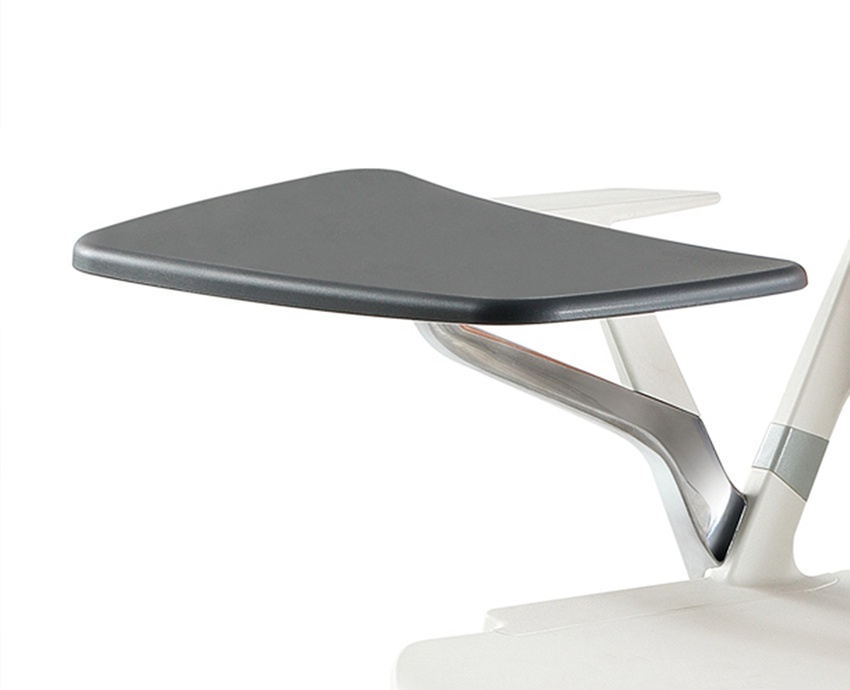 Fixed Arm Tablet
Materials: Dark grey ABS table top,W/Aluminum bracket,Max. loading weight : 25KG.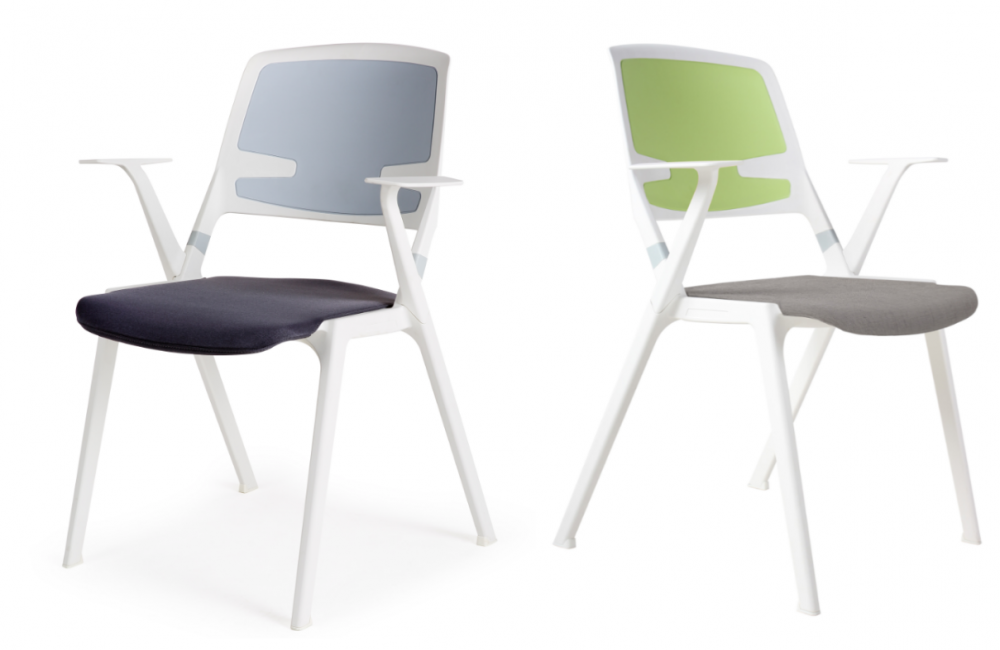 Removable Seat Cover
With let can choose according to demand cloth cover, 2 color can choose, operation is simple.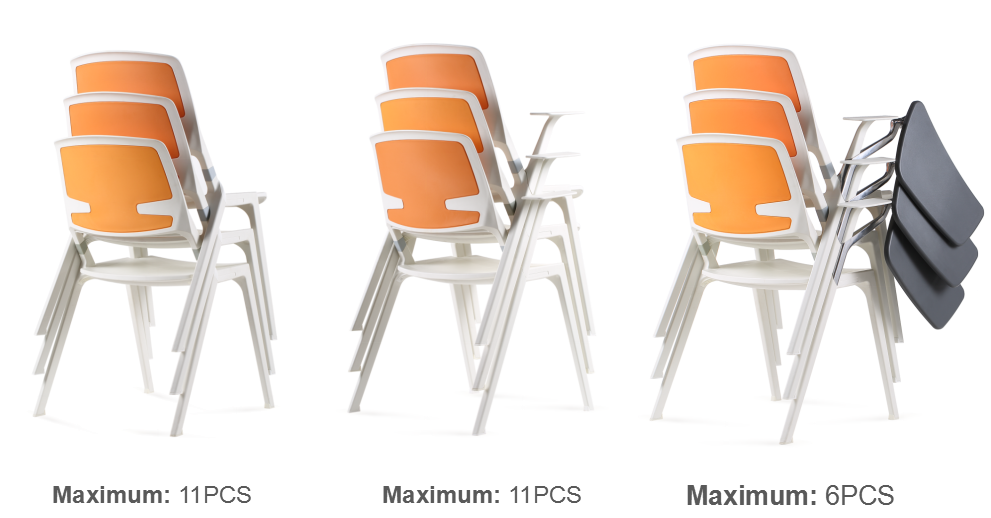 Stackable